Hello everyone. It's been a while. Twitter took my newsletter site from me and knowing the Musky man ability to improving twitter, I won't be seeing any fall out from it anytime soon. I'm trying back this blogging stuff again seeing that I'm giving myself a bit more time so what I'm trying to do at least is to do a newsletter recapping the week that was and to look forward to over the weekend. It's supposed to be short and concise. Nothing too long. Let's give it a go:
take me back to birmingham
Jereem Richards returned to Birmingham on Sunday where he was very successful in the Commonwealth Games. This time around, he wins another gold medal, this time on the World Indoor Tour with a time of 45.74 secs. He beats American Vernon Norwood by 2 tenths of a second. It's his 2nd win in two weeks. Well done Mr. Dream!
T&T TENNIS CAUSING A RACKET
So if you haven't heard, T&T Tennis has a boys and girls team in Guatemala for the Junior Davis Cup and the Junior Billie Jean King Cup qualifiers and they have moonwalked over the competition.
On Monday, Kale Dalla Cosa, Zachery Byng and Jordell Chapman took down Aruba 3-0 in the first round of the tournament. On the girls' side, Cameron Wong, Em-Miryam Campbell-Smith and Jordane Dookie defeated Curaçao 3-0 to get their tournament started on a high note as well.
Good stuff!
a mexican full set for carter
T&T's National Nadador Dylan Carter participated in the 2023 Jalisco International Swimming Cup over the weekend and picked up 3 medals.
He won the gold in the Men's 100m freestyle, clocking in at 49.18 secs and was the only swimmer to dip below the 50 second mark. His silver medal came in he men's 50m freestyle in 22.74 secs behind American Michael Andrew. Finally, his bronze medal came in the Men's 50m butterfly with a time of 23.70 secs, finishing behind Andrew and retired world champion and world record holder, Nicholas Santos.
DA SILVA KEEPER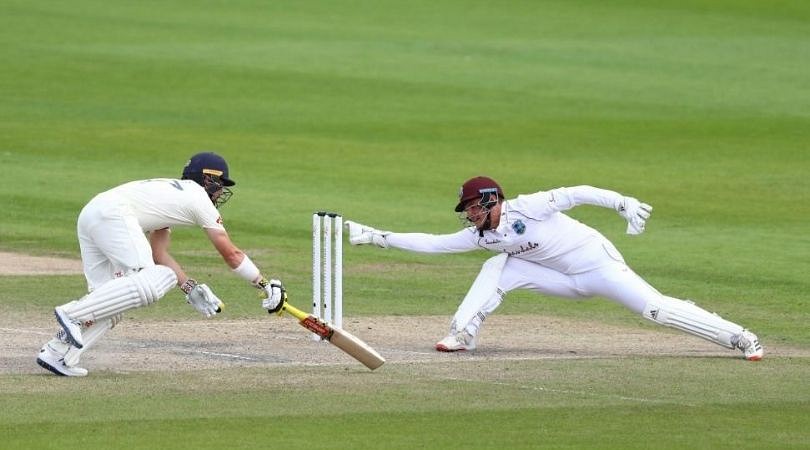 A short but sweet note: Joshua Da Silva on Thursday became just the 5th wicketkeeper to claim 7 dismissals in a Men's test innings during their match against South Africa. The last wicketkeeper to do this: Antiguan Ridley Jacobs back in the year 2000 versus Australia. What a talent!
Over the weekend
Columbus Crew vs. DC United & Atlanta United vs Toronto FC – Kevin Molino and Ajani Fortune appeared on their teams' respective bench for the season opener. Molino came on for 5 mins. Fortune has yet to appear.
The Republic Cup National Youth Football League kicks off this weekend. Over 150 teams from 71 different clubs will compete in different age groups: for the boys, the Under-13, Under-15, Under-17 and Under-20 divisions and for the girls, the Under-16 and Under-20 divisions.
Secondary Schools Water Polo League Finals hosted by Royhil Seals Water Polo Club being held on the Saturday and Sunday
Fiesta Female Basketball League Finals at the Eastern Regional Indoor Complex in Tacarigua. The Milo Vipers take on the Republic Bank Ltd Stars in the Final. The Sunshine Snacks Warriors take on the Next Level Comets in the third place playoff