With the Preliminaries out of the way, and three more teams added, the 2021 Gold Cup is finally back and is about to kickoff this weekend. The group stages start this upcoming Saturday and USA has opened up to limited-capacity crowds in stadiums, so we don't have to hear that cringe pumped in crowd noise.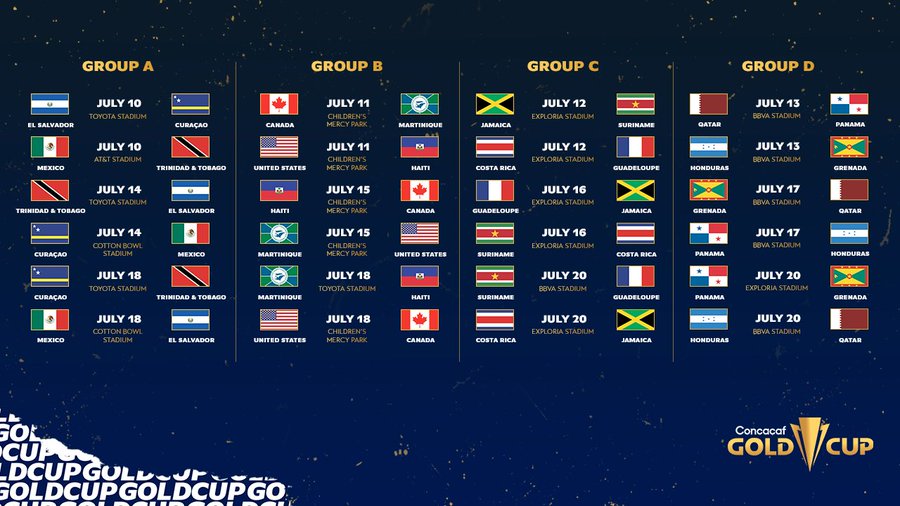 So we'll run through the groups, team by team, and I'll give my predictions on how these teams will fair for the tournament. A couple of new names, a major development in Group A, and wildcard Qatar is going to make for a very interesting Gold Cup.
Group A:
Mexico
Defending champions Mexico, being one of the two superpowers of CONCACAF, are always a favorite to win the Gold Cup due to the immense football talent that they seem to turn out almost every year. Most of their roster is comprised of homegrown talent from Liga MX such as Orbelín Pineda and MLS stars such as Jonathan Dos Santos (his brother Giovani isn't here due to injury). Most of their young talent isn't available due to them playing in Tokyo, but I don't see that hampering the team too much. The biggest name on the roster is obviously Hirving Lozano and him on either wing is going to cause problems for opposing fullbacks. It's not going to shock me that their going to be back in the Finals.
Prediction: Gold Cup Final berth
El Salvador
El Salvador are regulars in the Gold Cup game but they usually have to fight their way out of the group stages over the last few years and usually don't make it out of the quarterfinals. The highest they made it in the Gold Cup is 2nd but that was back at the turn of the 80s. We'll see veterans like Darwin Cerén in the midfield, Alexander Larin in the backline and David Rugamas up front. A notable addition to the team is Alex Roldan who currently plays for the Seattle Sounders and decided that he'll play for El Salvador, being eligible to play for them, Guatemala and the United States. It's a little less tougher group for El Salvador now that Guatemala are here but I think they make it out as the 2nd team.
Prediction: Group Stage exit
Guatemala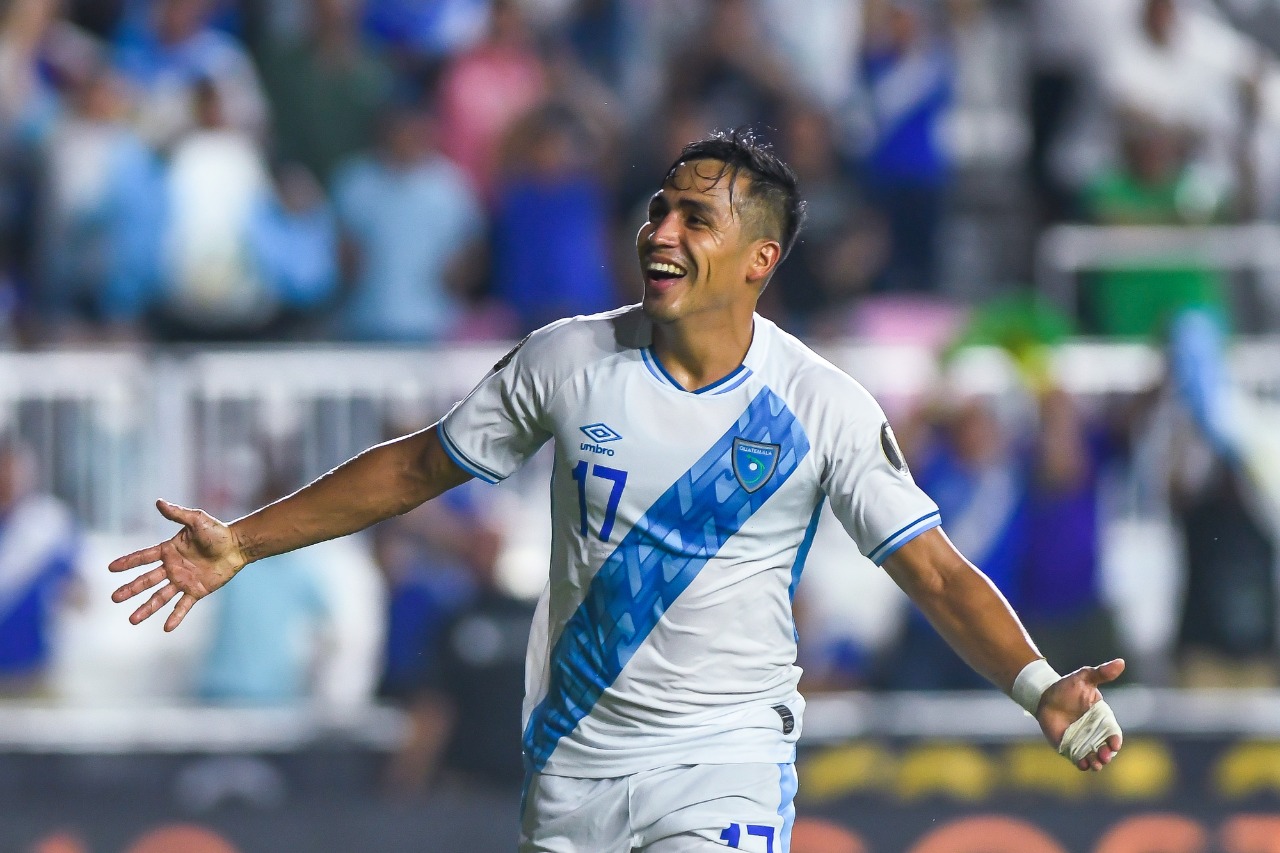 Curaçao was supposed to be here (AND THEY WERE) but due to a Covid-19 outbreak they have had to pull out of the Gold Cup. Guatemala, who painfully lost to Guadeloupe in that long penalty shootout (and egregious penalty misses) will be taking Curaçao's place in Group A.
Guatemala had a strong run up to this tournament. They finished at the top of their group in Nations League and was promoted into league B scoring 25 goals. In WCQ they won 3 out of their first 4 games but fell short of moving on to the 2nd round by having one less goal than Curaçao. They also drew 0-0 with El Salvador in a recent friendly. Their main man is Luis Martínez, who scored in both of their Prelim games leading up to the Gold Cup and 2 goals back in the WCQ. Darwin Lom and Marvin Ceballos both have 6 goals under their belt for their country. It's a fairly balanced team mixed with youth and experience; only 3 players are 30 or older and 8 players have over 20 caps for their country.
With the change in the group, it definitely makes it more interesting because anybody between Guatemala, El Salvador and Trinidad and Tobago could possibly make it out of the group now. I don't think it will be Guatemala though. They play hard but they'll go back home.
Prediction: Group Stage exit.
Trinidad and Tobago
Trinidad and Tobago football has gone through some turmoil over the last couple of years. From their early Gold Cup exit in 2019, a Normalization Committee being instilled due to financial problems from the TTFA, and the sacking of their previous coaching staff due to a disappointing showing in the first stage of WCQ.
Under new head coach Angus Eve, at least for now, the Soca Warriors seem to be on the rebound. A 6-1 rout over Montserrat followed by a win over French Guiana on spot-kicks saw them punch their ticket in the group stage. The return of Kevin Molino back in the lineup has added some punch in their attack, Marcus Joseph gives them a true #9, the backline has been sold since the WCQ cycle, and Duane Muckette (somebody sign this man!) has provided regular sparks off the bench with his wizard-like passing.
With Curaçao out, I believe T&T's chances of making it out the group are improved. Guatemala is riding on a bit of form with the WCQ efforts but they struggled a bit against Guadeloupe. El Salvador is a bit tougher seeing that they went undefeated in their WCQ games leading up to here and they'll be playing in the octagonal. I could see T&T getting at least 4 points but that won't be enough. They'll be out, but they'll fight for Angus Eve.
Prediction: Group stage exit
---
GROUP B:
United States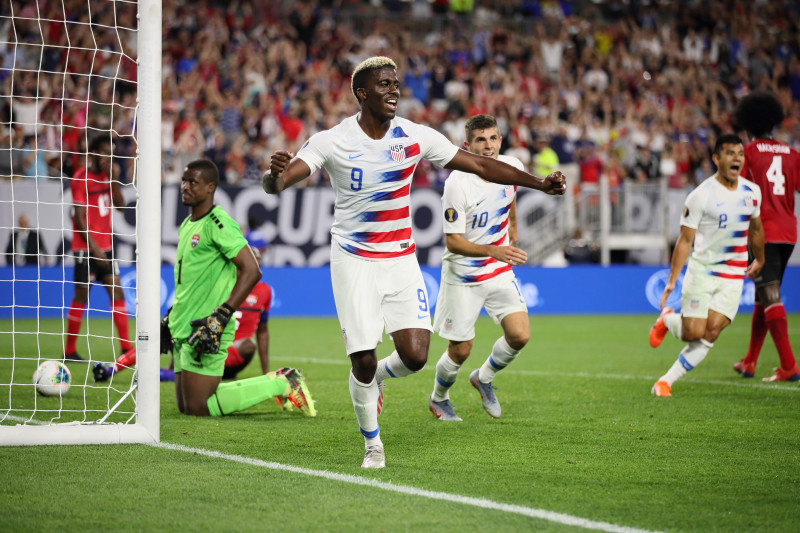 The most notable thing about the USMNT is that none of their well-known Europe stars are absent on the team. No Pulisic, no McKennie, no Gio Reyna amongst a host of others. It's mostly a who's who of MLS talent featuring some players from Ligue 2, Segunda División among others. It still features a formidable team with players such as Gyasi Zardes and Paul Arriola in attack (Daryl Dike off the bench), Kellyn Acosta, Sebastian Lletget and Cristian Roldon in the midfield and Brad Guzan protecting the net.
It could be another USA/Mexico final. But they gotta get through Curaçao first and I honestly believe Curaçao isn't going to be just a bump in the road for THIS iteration of the USMNT.
Prediction: Gold Cup Final berth
CANADA
Canada appears to be a team on the rise especially in CONCACAF. The new Canadian Premier League has brought in renewed interest in the sport and Canada has started to produce footballing talent north of the Niagara Falls. Alphonso Davies is proof of that. The Bayern Munich fullback has made waves in the Bundesliga and has proven to be a big time player in the Champions League.
Unfortunately for the Maple Leafs he injured his ankle during training and will be out of the tournament and that's a huge blow for them, because that takes away pace and dynamism on the left side. Their other star, Jonathan David is also being rested so he won't be in the tourney either. Scoring is going to have to come through striker Cyle Larin and, to an extent, Ayo Akinola who has had a great start to his Toronto FC stint. Minnesota FC GK Dayne St. Claire is also one to watch as one of the better GKs in this tournament.
Group B is a tough group and it's going to be between Canada and Haiti to make it out of here. David and Davies might be too much to overcome. I'm split on this.
Prediction: Group Stage/Quarterfinal
Martinique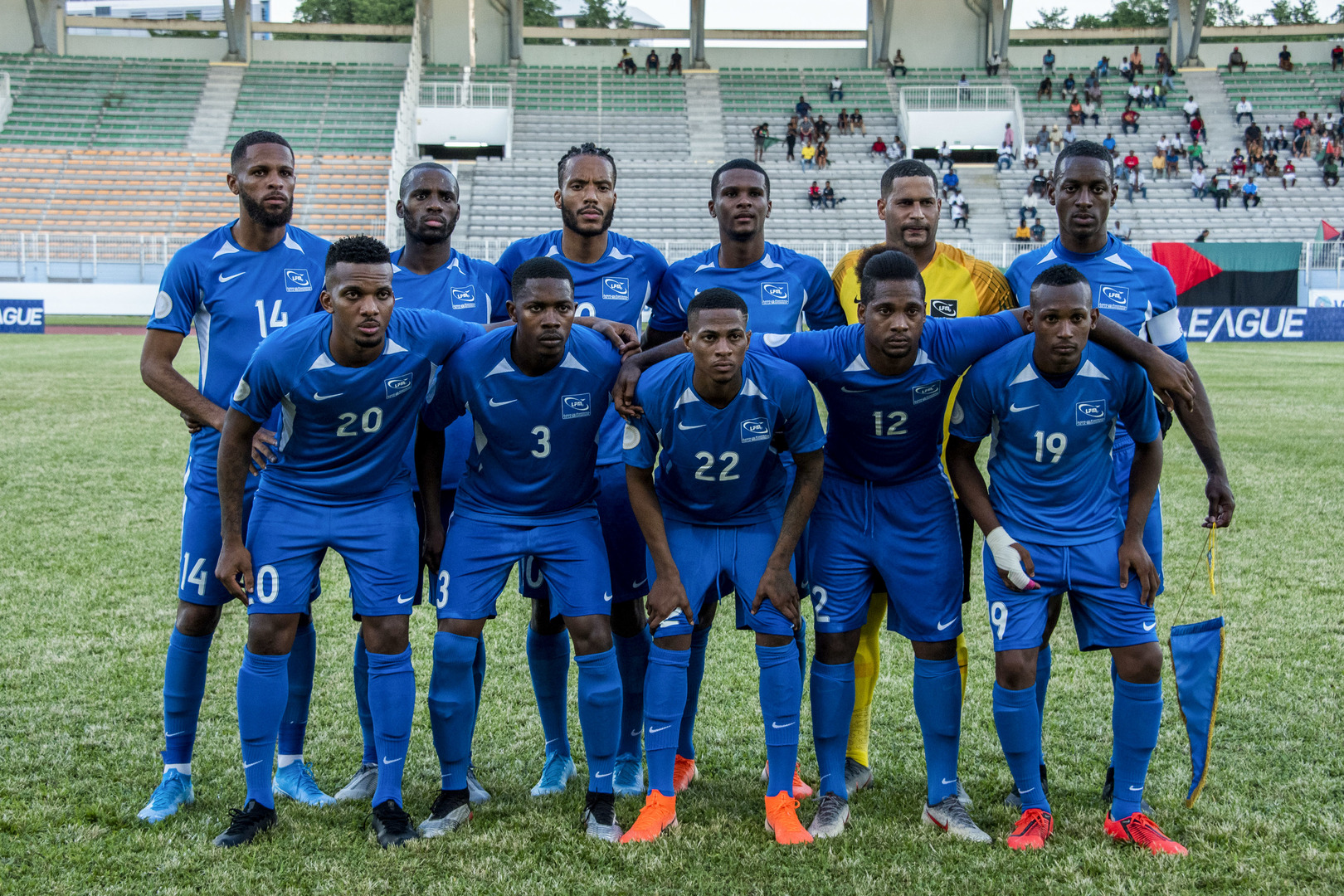 Martinique to me looks like the weakest of the 4 in this group. A lot of their players play in the local leagues but they have some European talent on the roster, although in lower divisions of the top leagues. The majority of their roster is above 30 years of age, so they'll be susceptible to more pacey teams in the group. Some of that European talent would look to bolster the squad such as Patrick Burner playing fullback and Kévin Fortuné providing some attacking punch. Daniel Hérelle, their most capped player will be conducting in the middle of the park.
In a group with USA, Canada and Haiti, it's going to be a rough group stage for them, and I don't see any way out for Martinique.
Prediction: Group stage exit.
Haiti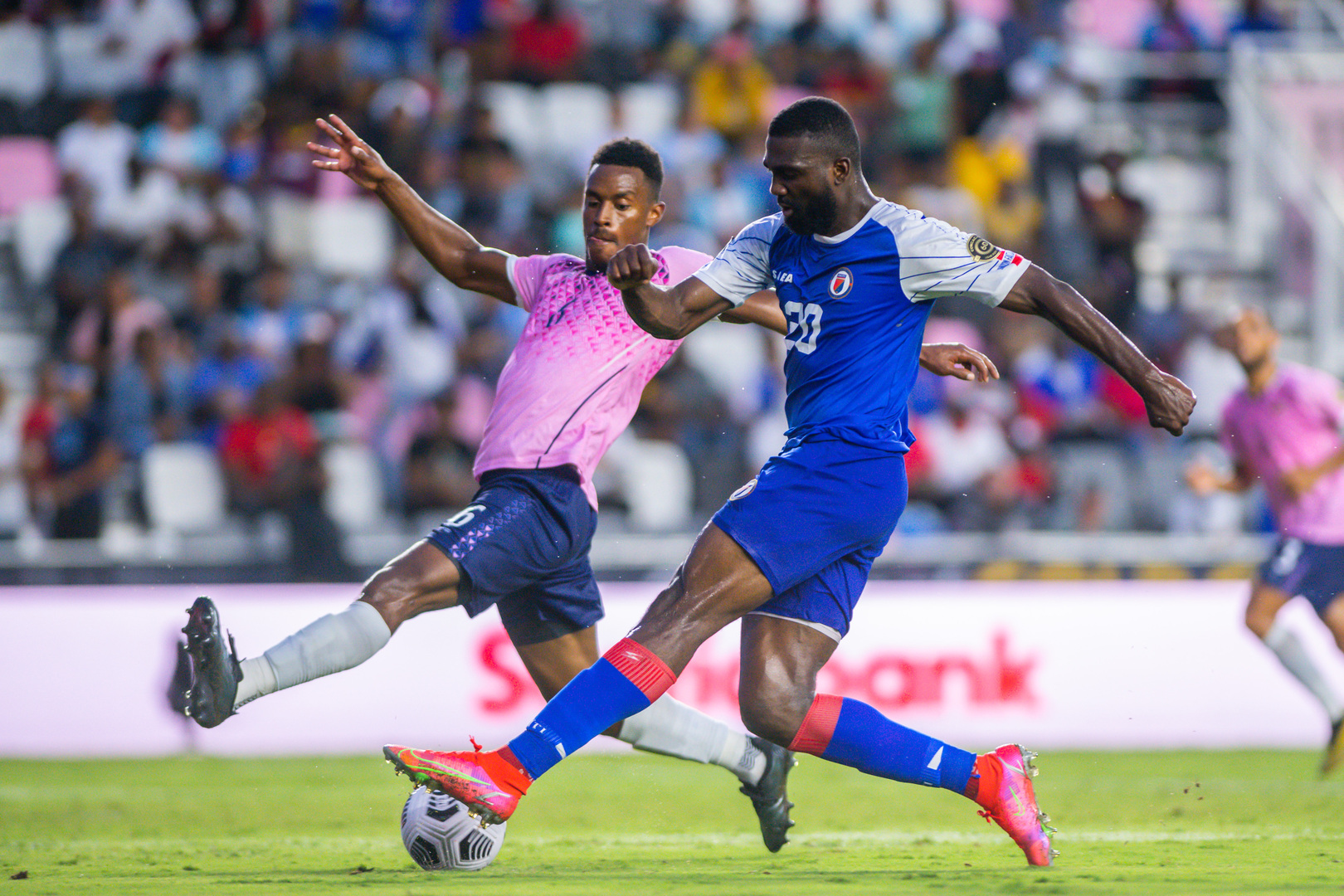 Haiti had to play their way into the Gold Cup through the prelims. And what was their prize? A date with the USMNT! Let's gooooooo!
Haiti, needless to say, has had a rough 2021 in terms of the nation itself. Same can be said for its Football Federation. They also had a normalization committee come in place due to ethical problems involving its President, Yves Jean Bart (which you can read about here). However the product on the field hasn't suffered really. Proof in this is one of their local clubs Cavaly AS winning the Club Caribbean Cup earlier this year, as well as their national team putting out solid to almost decimating results in their WCQs (the team they couldn't beat: Canada).
Their main attacking options, Duckens Nazon and Frantzdy Pierrot combined to score 7 goals between themselves in the Gold Cup prelims, including a hattrick for Pierrot against Bermuda. Their attacking options don't stop there either! Guys like Derrick Ettienne Jr. from Columbus Crew, Ronaldo Damus and Carnejy Antoine all have been great for their respective club teams and could contribute for Haiti as well. The team's relatively young, with only defenders Kevin Lafrance and Ricardo Adé being the elder statesmen at only 31 years of age. They're a strong team, a deep team, with a good blend of youth and experience that could contend in this group.
Like I mentioned before, this group is tough! Haiti made it to the semi-finals against Mexico in 2019, but they are going to have to play their best ball in order to get out of the group stages. USA is USA and they've already lost to by a combined 4-0 in the WCQ games to Canada, although Alphonso Davies and Jonathan David are out for Canada. The ceiling is a Gold Cup final, the floor is barely making it out of the group.
Predicition: Group Stage exit/Gold Cup final berth
---
Group C:
Costa Rica
Costa Rica aren't the CONCACAF power that they were from the last World Cup cycle. Since 2018, the team has become older, and their 23 man roster features TWELVE 30 year-olds! They also haven't won an international game stretching back to 2020. Just 2 draws and seven losses in that span, 2 of them being decided by penalty shootouts.
Bryan Ruiz and Celso Borges, top two Costa Rican players in terms of caps and goals are 35 and 33 respectively and neither of them have scored for the national team in 2021. Costa Rica can't play through them as much as they would want to. I'm looking to Joel Campbell and Johan Venegas as players to play much bigger roles and be the key players on this team. It'll be interesting to see how it plays out in this group especially. They should be good enough to make it out the group, but Jamaica and Suriname might have something to say about that.
Prediction: Group stage exit/Quarterfinals
Jamaica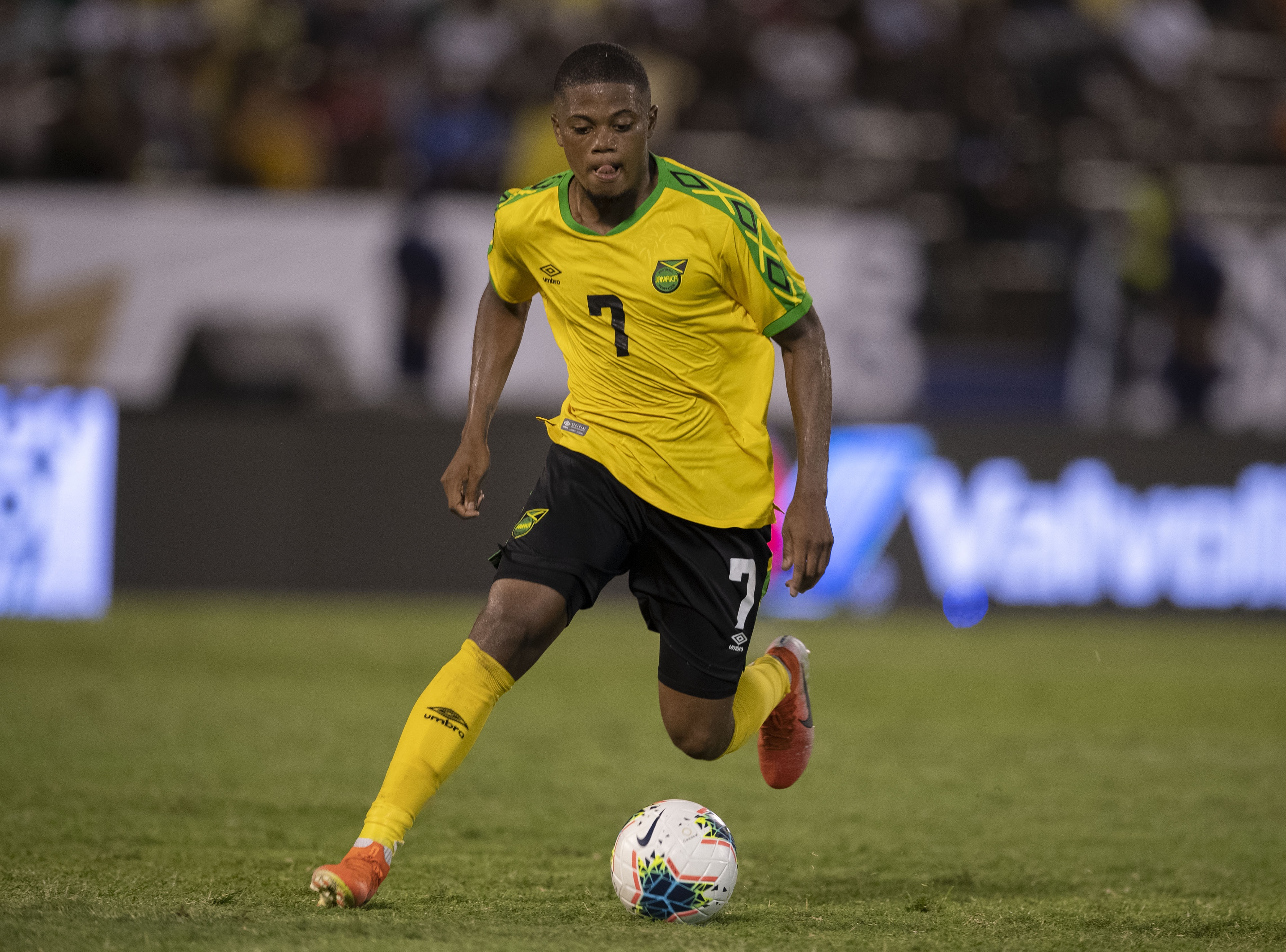 I will be SHOCKED if Jamaica don't make it to at least the semifinals with the players they have managed to join the Reggae Boyz. Leon Bailey is already slated to be one of the best players going into this tournament with the CV that he's put together with Bayer Leverkusen. On top of that you have players like Bobby Decordova-Reid and Michael Hector from Fulham, Liam Moore from Reading, Amari'i Bell from Luton Town and Andre Gray from Watford to name some of the players they manage to snatch from England.
And lest we forget Cory Burke who's been having a great season with the Philadelphia Union, Andre Blake one of the MLS' top GKs, and other talented players applying their trade in the States such as Speedy Williams, Lamar Walker, Junior Flemmings etc. This team is deep, a good mix of youth and experience, and very talented!
Jamaica shouldn't have any trouble in Group C and I could very well see them play for a Gold Cup final berth once they could over come Mexico who I expect would make it.
Prediction: Semifinal
Suriname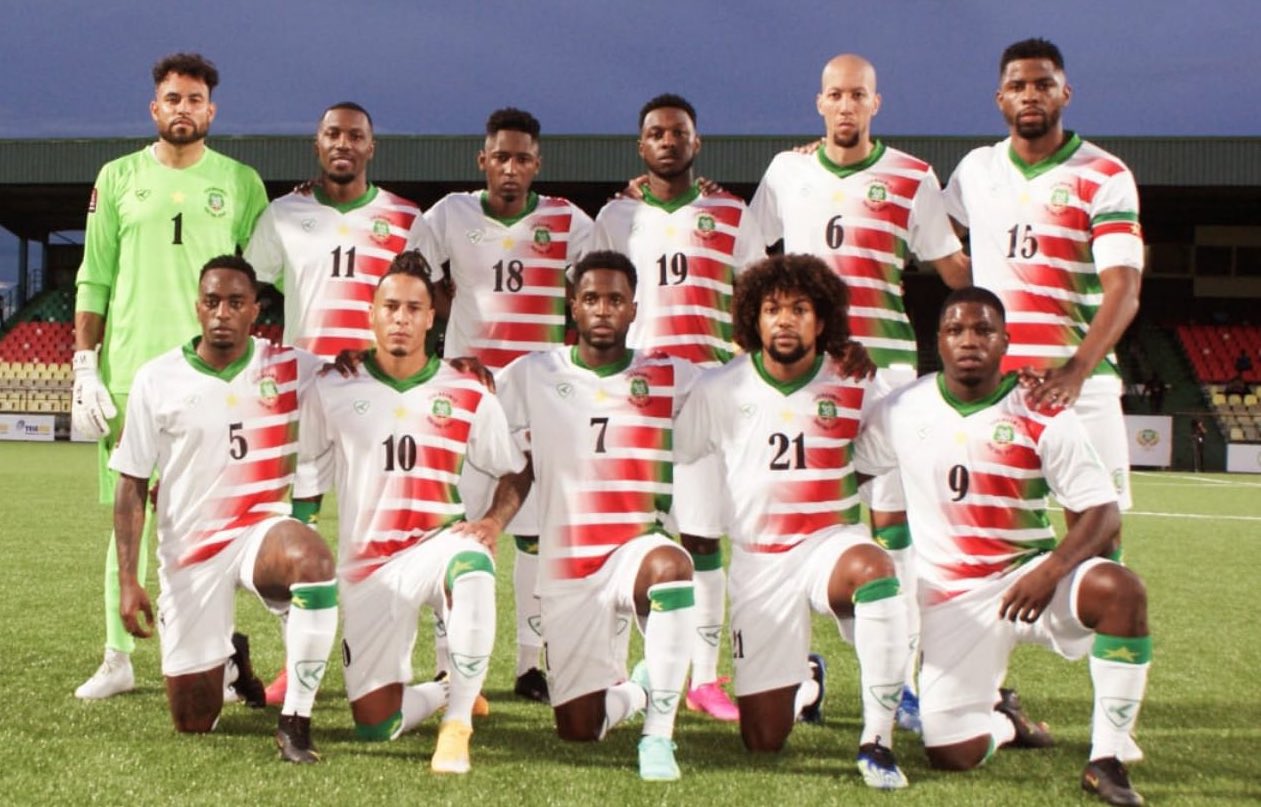 Suriname is another team that has a lot of "born in the Netherlands, he plays for the Surinamese national team" type players and it has been a boost to the football association in terms of team success as well as growing the football culture in the country. The country can boast a lineage of names that played for the Dutch National team such as Ruud Gullit, Jimmy Floyd Hasselbaink, Virgil Van Dyke and Giorgio Wijnaldum to name a few that have Surinamese backgrounds.
Suriname has a sneaky good team on the rise, topping Group B of the CONCACAF Nations League back in 2019. Remember Jimmy Floyd? His nephew Nigel has been great for the national team with 7 goals in WCQ competition, including a hattrick against Aruba. Warner Hahn, formerly of Anderlecht, looks to be the GK and has a decent CV while playing in Europe. Ridgeciano Haps and Sean Klaiber play in the backline for Feyenoord and AFC Ajax in the Eredivisie.
Suriname have some young players to look out for too! Gleofilo Vlijter is only 21 years old and he leads the team in goals with 11. Alvaro Verwey became the the first native-born Surinamese youth player to sign for a European club directly from Suriname. He's 22 years old. Shaquille Pinas recently signed for Ludogorets and he's 23. He has 2 goals in 4 appearances. Ivenzo Comvalius is another name to look out for. He has 15 goals in 8 matches.
Suriname have a good enough squad to make it out of the group I believe. Costa Rica are a team on the decline, and Guadeloupe don't look like they would trouble them too much. I could see them making it out of the group stages at least.
Prediction: Quarterfinals
Guadeloupe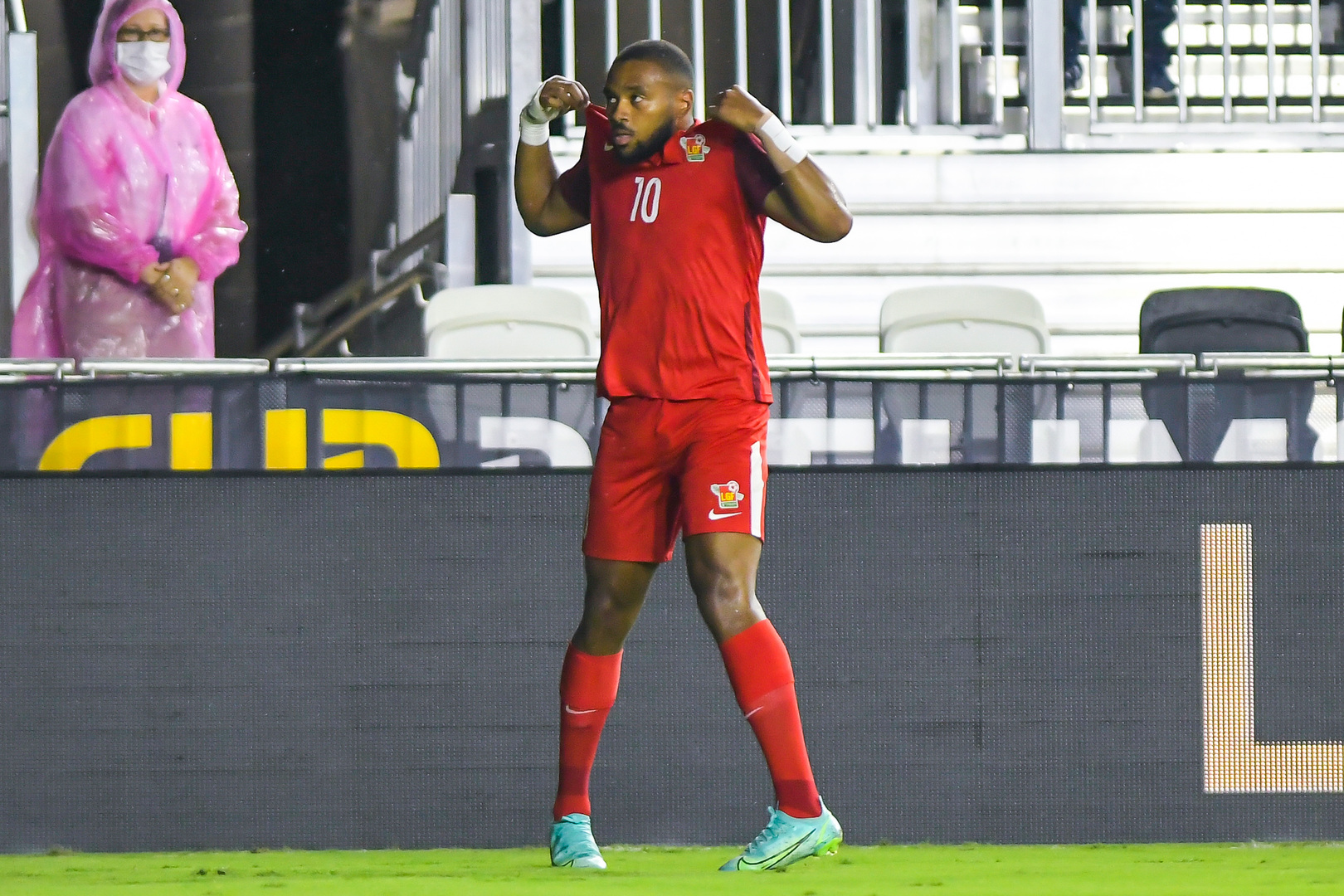 What is it with these Prelim teams winning their games just to play the hardest teams in CONCACAF??? A long penalty shootout just to go against Jamaica and Costa Rica!? CRUEL!!!
Guadelope had to work hard to book their place in the Gold Cup group stage. After a 2-0 over the Bahamas in the first round, it took ELEVEN ROUNDS of a penalty shootout against Guatemala for them to finally make the Gold Cup after missing out the previous 4 iterations.
All eyes will be on their talisman, Raphaël Mirval who leads the team with 7 goals entering the competition. Mickaël Alphonse will be their defensive stalwart in the backline and Yohann Thuram (cousin to Lilian) will be hoping to keep the sheets clean in this tough group. 21 year old Matthias Phaeton is also making a name for himself, scoring in the last 2 games leading up to the tournament.
Guadeloupe will struggle in this group, but they won't go down easy to teams like Suriname and Costa Rica maybe.
Prediction: Group Stage exit
---
Group D:
Honduras
Honduras are seen to be the favorites of this group and one of the teams looking to knock off one of the big players in this Gold Cup. They almost knocked the USMNT out of the Nations League semis although their form coming into the Gold Cup before that has been shaky at best.
La Pantera Alberth Elis, who now applies his footballing trade in Portugal, will be the main man when it comes to goals. Romell Quioto would also be a formidable attacking option. Maynor Figueroa, their most experienced player at 38 years old will be aiding the backline. Their leading goalscorer Jerry Bengston will also look to make an impact.
Look for Honduras to make it out the group rather comfortably, although I don't believe they'll make it too far in the tournament.
Prediction: Quarterfinal
Panama
If anybody could knock off Honduras it's probably Panama. They're coming into the tournament winning all of their WCQ games and having a 5-2-1 record in June. They're regulars in the Gold Cup having been runners-up twice in the competition. In the early '10s they were regulars in the semifinals but haven't been able to break out of the quarterfinals the previous two iterations.
Their bringing back 5 players who have recorded at least 90 caps on the national team, including 2018 World Cup representatives Anibal Godoy and Gabriel Torres, so there's a lot of experience within the starting eleven. They'll be leaning on Torres especially to put the ball in the back of the net as well as Amando Cooper. Captain Harold Cummings will ensure a sturdy backline. Younger players such as José Luis Rodríguez, Andrés Andrade and Víctor Griffith are hoping to make an impact in the squad to solidify themselves as the future of Panamanian football.
Panama could see themselves comfortably out of the group stages and having the best chances of beating Honduras in a Latina American clash. Can they go further? Maybe. I have them falling out of the quarterfinals however.
Prediction: Quarterfinals
Grenada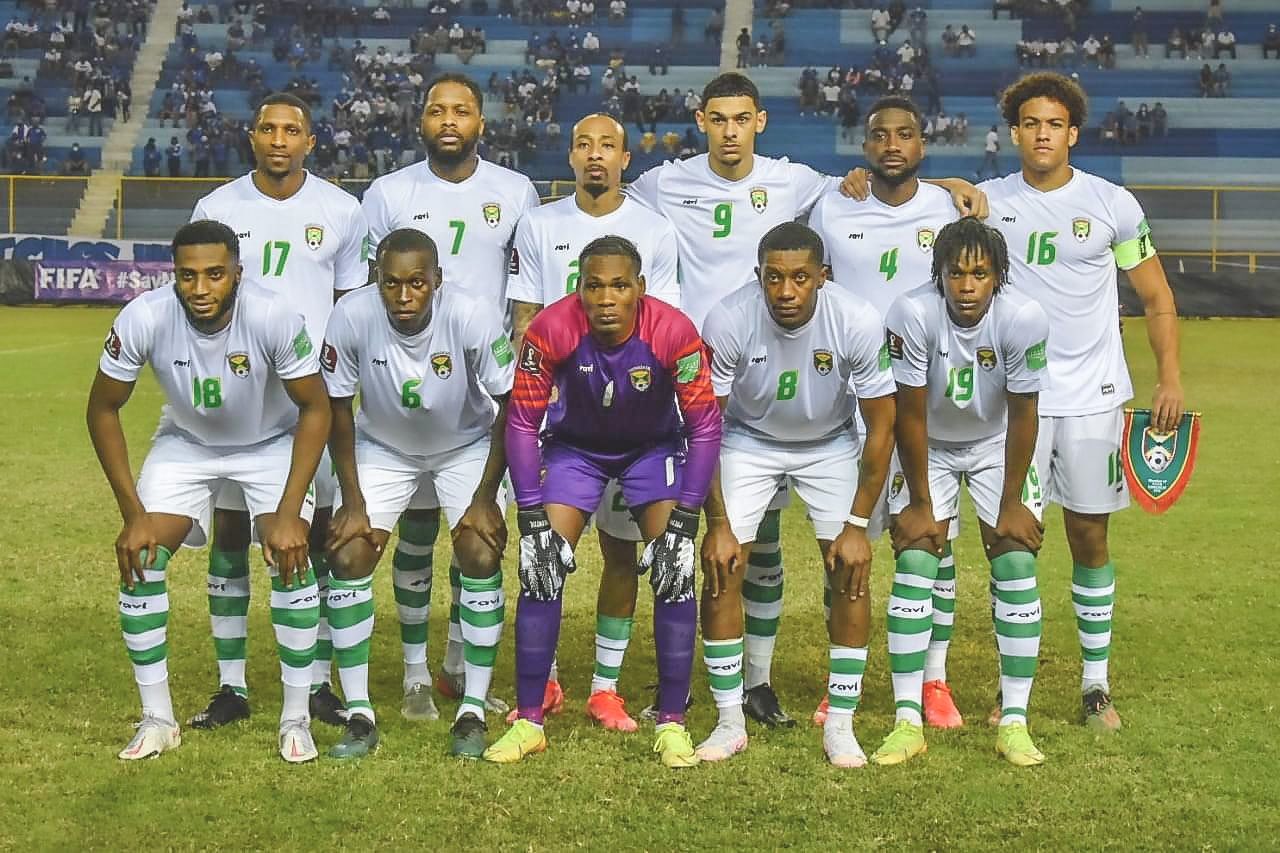 Grenada are in the Gold Cup for the first time since 2011. The Spice Boys qualified through finishing top of Group B in the CONCACAF Nations League but they lost 3 out of their four WCQ games. Players to watch would include their foward players Jamal Charles and Saydrel Lewis who have 21 goals between each other since they started playing for the national team. The squad also features a number of English-based players who have offered their services to play for Grenada; Kairo Mitchell from Chesterfield and Aaron Pierre from Shrewsbury Town. Arthur Paterson is also having a great season for the Charleston Battery in the USL Championship.
Grenada aren't going to make a lot of noise in this group so I expect and early exit for the Spice Boyz.
Prediction: Group Stage exit
Qatar
So Qatar, the host nation for the 2022 World Cup and guest opponent for this year's Gold Cup, are the biggest wildcard. They were the surprising winner of the 2019 Asian Cup, and they would be looking to make the best chance of utilizing the competition to get ready for the World Cup next year. Ankram Afif, a 24 year old forward will be one of the players to look out for on this squad. He was named Asian Footballer of the Year in 2019 and has been recognized as the Qatar Stars League Player of the Year each of the past two seasons while playing under former Spanish legend Xavi at Al Sadd. Another is Almoez Ali, also 24, has scored 30 goals in 62 caps for the national team, including nine at the 2019 Asian Cup to win tournament MVP.
They are the biggest question mark in the tournament for sure. In terms of form, they're riding a 6 game unbeaten streak since March, and that includes a 1-0 win against El Salvador, and Qatar was down 10 men from the 20th minute! I honestly don't know what to expect but they could give the rest of the group (and maybe the rest of the tournament) trouble!
Predicition: Who knows?!